ABOUT HADERA CAT SANCTUARY
Hadera Cat Sanctuary was established in 2006 with the aim of caring for sick and disabled street cats in an outdoor sanctuary on the outskirts of the town of Hadera in central Israel. The sanctuary consisted of basic accommodation and large outdoor space among citrus fruit trees.
We are now proud to say that the sanctuary has been upgraded massively with the help of all our volunteers and supporters. However, there is still so much more to do. The first insulated wooden cabin, built as accommodation for our community of blind and disabled cats, was finished right before the start of winter. More cabins now need to be built for all our other cats. This and other renovation projects are at the heart of our work at the sanctuary.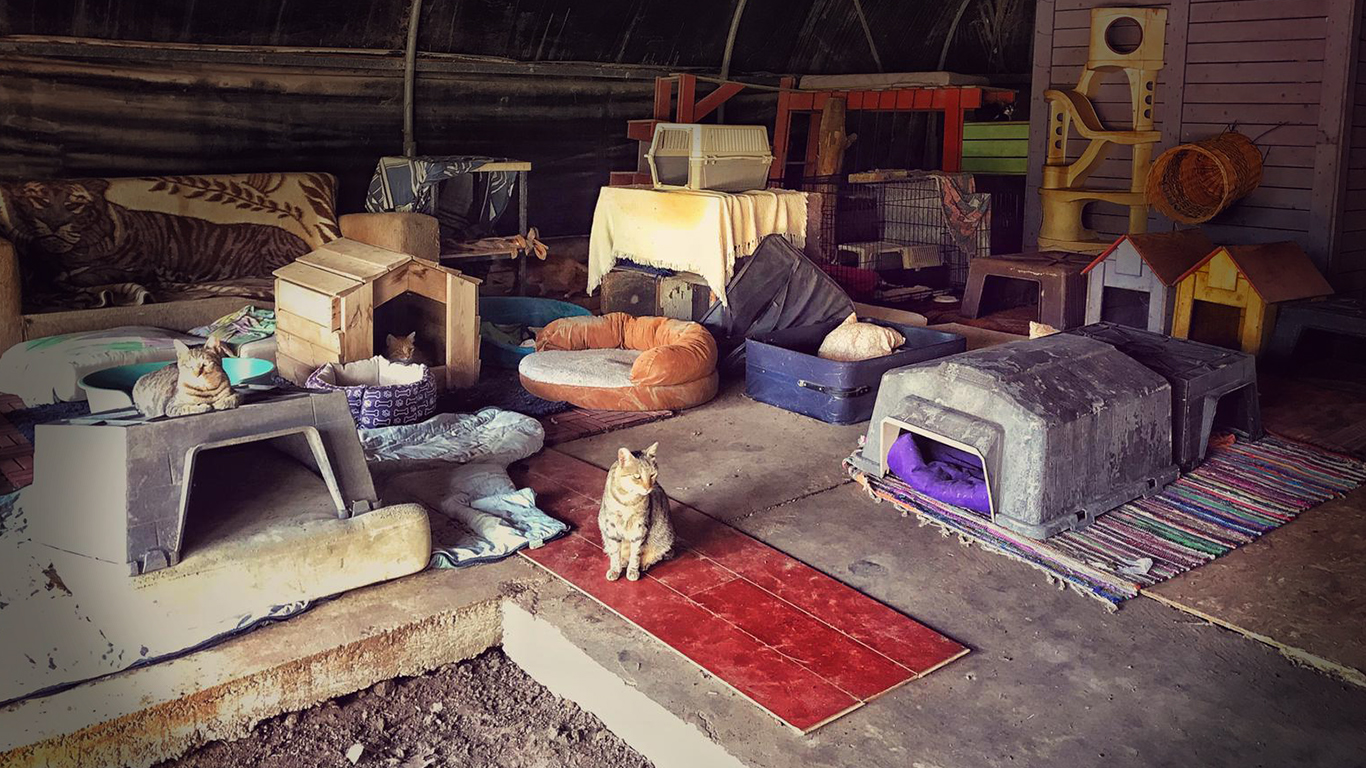 In 2018, the sanctuary changed hands and is now run by the Hatuliya cat charity in Hadera. A large-scale renovation project began almost immediately and volunteers were encouraged to join and help renovate the sanctuary, upgrade the accommodations for the cats, prepare the sanctuary for the harsh winter conditions and very importantly, spend much needed time caring for the cats and giving them love and attention.
WHAT WE DO
Hadera Cat Sanctuary helps injured and disabled cats. We take in those in need, nurse them and once they are well, look to rehome them with loving families.
We also work tirelessly to improve living conditions for our cats, provide them with the best care possible, and expand our activity at the sanctuary to include open days, adoption days and  educational activities.